I recently ordered a couple of new game cartridges from Team Pixelboy. Apparently these will be some of the last games that they will be publishing. The 2 games I picked up are "Utopia" and "Space Shuttle: A Journey Into Space".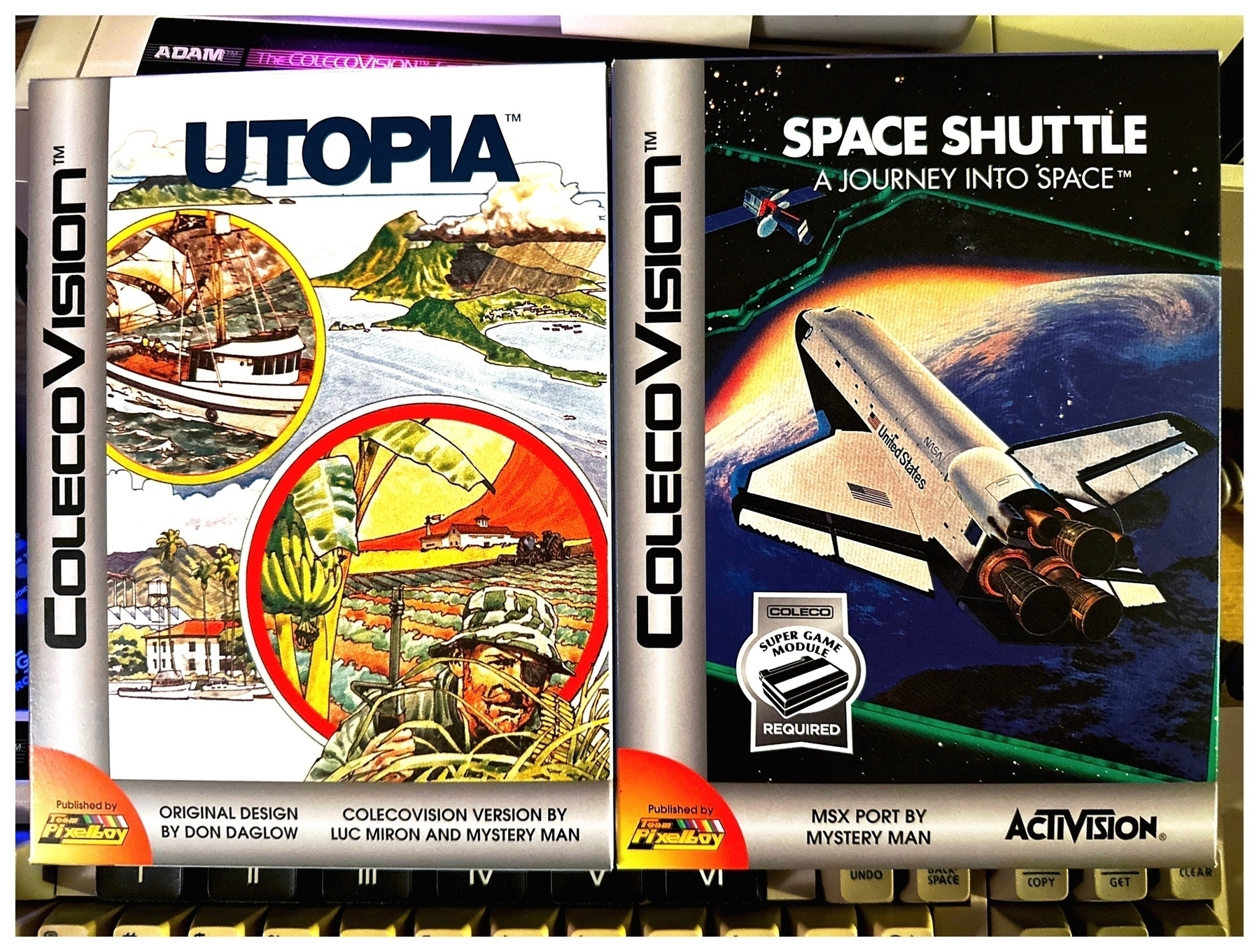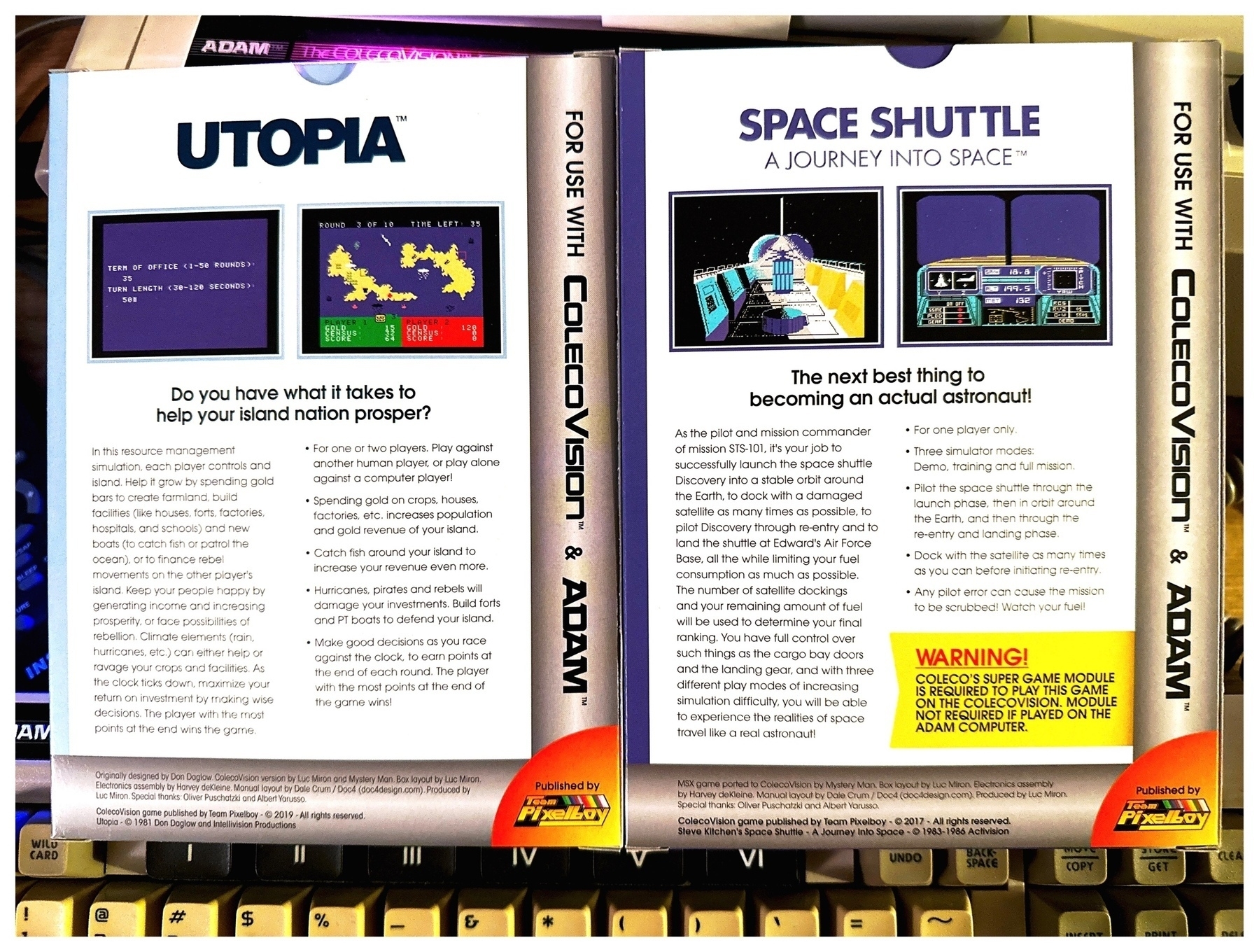 As you can see, the boxes themselves are beautiful and the games come complete with full colour manuals and high-quality overlays for the ColecoVision controllers.
Space Shuttle is a highly advanced space shuttle mission simulation that is so detailed that the game includes a separate "sub-manual" for each stage of the 4-part mission:
Launch
Stabilizing Orbit and Satellite Docking
De-orbit Burn and Reentry
Landing
I quickly read through all the manuals - there is a lot to digest but they are well written and very helpful. The game features a 3 different flight modes (levels) starting with automatic flight and working up to a fully unassisted simulation. After playing through the auto flight once I decided to give flight mode #2 a try. After a couple of scrubbed launches I was able to launch successfully but eventually veered off course leading to an aborted mission. It is going to take a while for me to master this one! Thankfully, that's exactly what I was hoping for with this game - a space sim that I can really dig into.
Utopia is a ColecoVision version of the Intellivision classic world-building strategy game. I'm pretty sure back when the original Utopia game came out there was nothing else like it on any other platform. It's been a while since I played Utopia on my Intellivision Flashback but it is a great game and I'm thrilled to have it for my ADAM – especially since this version allows playing against the computer.
If you are interested in seeing some gameplay video you can check out electricadventures YouTube video where he plays both games as well as a third one (Arabian) which I did not get.
Between these two very different games I'm sure I've got hours of fun ahead of me! 🌍🚀