No, not the Men In Black.
I'm talking about the new MIB238 (Multi-purpose Interface Board) for the Coleco ADAM! The MIB238 is an incredibly versatile expansion card that installs in slot #2 and provides ADAM with these amazing features:
2 RS-232 serial ports
1 parallel port
1 boot PROM socket
1 memory expansion addressor
All of that functionality is packed onto one elegant board. To make things even more incredible this board doesn't require any external power source… it is completely powered by the ADAM itself. You can see why I consider this to be the holy grail of ADAM expansion cards!
The MIB238 was created by Eric Pearson. Eric is one of the most knowledgeable people in the ADAM community and his contributions are many (including the awesome SD-DDP drive). His MIB238 project is a modern redesign of the legendary Micro Innovations "MIB3" card. An original MIB3 card for ADAM is almost impossible to find these days (I've tried!) so a new card offering 100% compatibility with the original is a true godsend. You can find Eric's project on GitHub. I was personally thrilled when Eric announced it because it provides ADAM owners with a viable option for bringing their beloved computers online or connecting them to other peripherals like dot matrix printers or 80-column displays. The only problem (for me) is that the MIB238 is a DIY hardware project that is above my skill set. Enter John Lundy.
John Lundy consistently builds top-notch hardware for the ADAM. His tiny-but-mighty ADE Lite was one of the first things I bought when I got back into ADAM computing. His work is impeccable! So when I saw on Facebook that he would be putting together a small run of MIB238 cards I snapped one up in an instant. It arrived this week and it does not disappoint. Here's a picture of it in all its glory: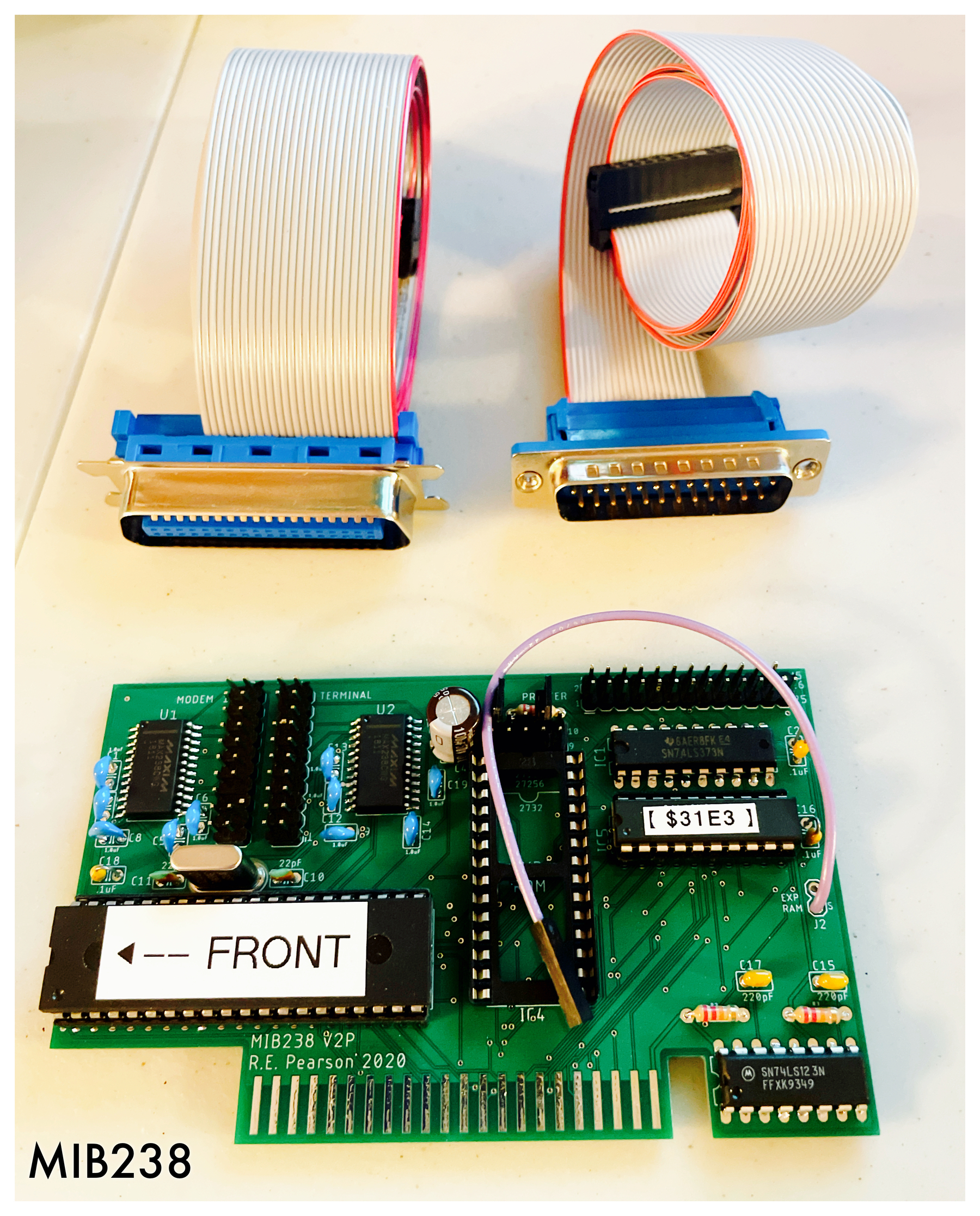 As you can see, I got one serial cable and one parallel cable with the card. I don't currently have a dot matrix printer but I may get one some day so I have the parallel cable just in case. The serial cable will be connected to my WiModem232 to get my ADAM on the internet again since my external Orphanware/HLM-GLK serial device is (sadly) no longer operational.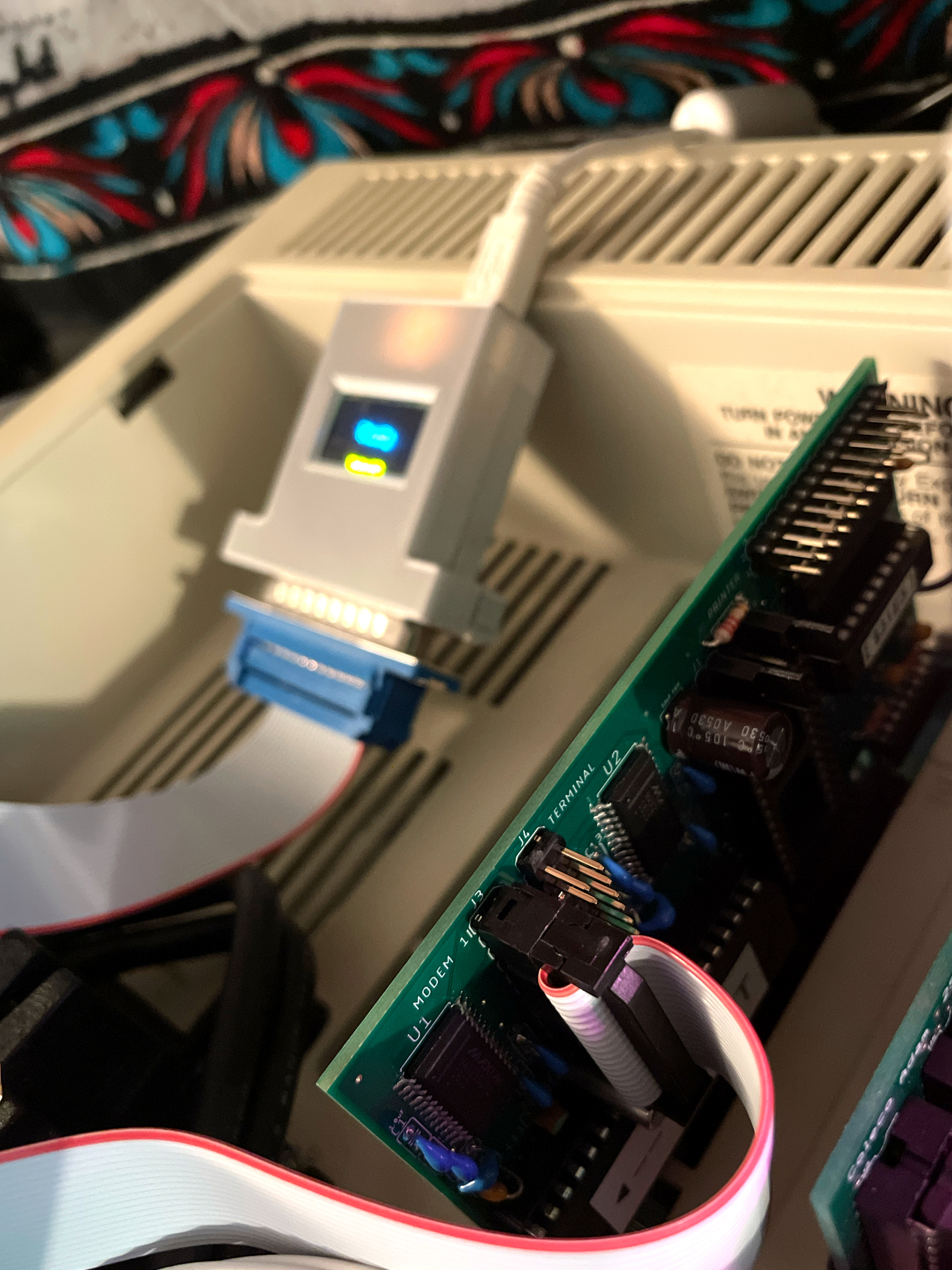 As I mentioned, the card installs in slot #2 which meant I did have to remove my dedicated RAM expansion addressor card. However, this was not a problem since the MIB238 includes an addressor connection wire which works flawlessly with my MicroFox 256K RAM expander.
The MIB238 card is simply an incredible addition to my ADAM and I really want to thank Eric and John for making it a reality!